Fred Cox's budding web service supporting these sites:
For hosting or site design services, you may contact me at sailorFred@yahoo.com. At this stage, I have two dedicated servers, and am not interested in hosting troublesome sites that are likely to cause complaints or traffic problems for my current customers.
Credits
Graphics produced by Scott Reed, Web's Best Designs.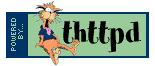 Check machine uptime and reachability.